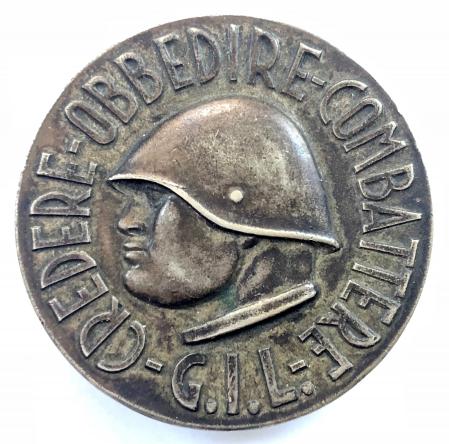 Italion Fascist Youth Credere Obbedire Combattere G.I.L. badge.

A good original circa pre 1943 'Gioventù Italiana del Littorio badge'; silver plated example bearing an embossed bust of Benito Mussolini within a raised title surround; the reverse embossed with unusual markings "Stab. Artistico Fiorentini" "Comando Gen.G.I.L." "Modello Dep." "Ripr.Interdetta N.74922". Very good condition complete with original coiled end pin fitting, patina nicely to... read more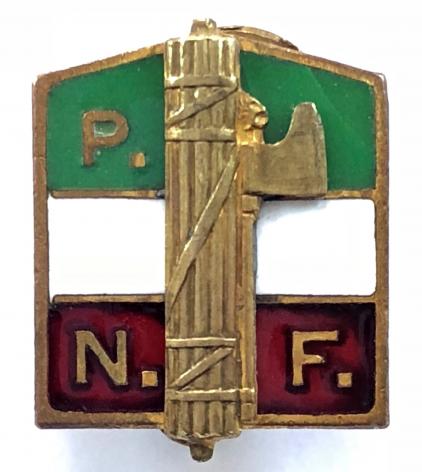 Partite Nazionale Fascista Italian Fascist Party PNF supporters badge.

A good original 'Italian Fascist Party lapel badge'; small gilded brass shield inlaid with tricolours of the Italion flag with an applied fasces to the centre, the reverse with maker's details "F.M.Lorioli Fratelli Milano". Very good condition, complete with original buttonhole lapel fitting, enamel perfect except for a hairline crack across top right hand corner, gilt finish with minim... read more